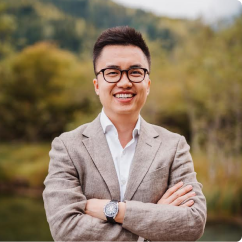 Pham Anh Vu
Founder, CIO
Mr. Pham Anh Vu, the Founder and Chief Investment Officer of AP Alpha, is currently the largest shareholder and holds controlling shares at all portfolios under AP Alpha's management.
Prior to founding AP ALPHA, Mr. Vu was Deputy Chief Executive Officer and Chief Investment Officer of PVI Asset Management Joint Stock Company (PVI AM). PVI AM manages total assets worth 500 million USD for PVI, the largest non-life insurance company in Vietnam, currently owned and controlled by HDI Global SE, one of the three largest insurance corporations in Europe.
Before that, Mr. Vu had 7 years of experience as Deputy Head of Vietnam Equity & Portfolio Manager of KIMC in Vietnam, one of the 3 largest asset management companies in South Korea. Managing and investing over 2 billion USD in Vietnam's stock market, KIMC is one of the three most significant investment funds in Vietnam since 2007.
Mr. Vu and his partners at KIMC and PVIAM regularly stay connected with executives from the leading companies in Vietnam and closely monitor their business performances. This serves as an important basis for AP Alpha's knowledge and investment philosophy to search for the best companies in the market.
Mr. Vu began his career as a member of the analysis and investment consultancy team at two leading securities companies in Vietnam: Saigon Securities Inc. -SSI in 2005 and Ho Chi Minh City Securities Corp. – HSC in 2008.